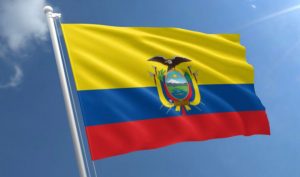 ---
Ecuador, a small country in South America, is a popular destination for tourists due to its diverse landscapes and rich cultural heritage.
---
From the Andes Mountains to the Amazon Rainforest, Ecuador offers travellers a wide range of experiences.
---
But when is the best time to visit?
---
The best time to visit Ecuador during the dry season is from June to September.
---
This is the perfect time to visit the Galápagos Islands, where you can witness abundant wildlife, including sea lions, iguanas, and unique bird species.
---
Additionally, the dry season is the ideal time to explore the Andes Mountains, where you can go trekking, horseback riding, and whitewater rafting.
---
The rainy season in Ecuador runs from December to May and can bring heavy downpours and potential road closures, particularly in the Amazon Basin.
---
However, this is also when the rainforest is at its lush and vibrant best, offering unique bird-watching and wildlife-viewing opportunities.
---
If you're interested in exploring the rainforest, this may be the best time to visit Ecuador.
---
The shoulder seasons, from October to November and from February to May, offer a mix of dry and rainy weather, making them an excellent time to visit if you don't mind a bit of rain.
---
The weather during these months is also mild, making it an ideal time to explore the cities and go on cultural tours.
---
In addition to timing your trip around the weather, consider timing your visit around one of Ecuador's many festivals and cultural events.
---
For example, the Inti Raymi Festival, which takes place in June, honours the sun god Inti and is a must-see for anyone visiting Ecuador.
---
In conclusion, the best time to visit Ecuador depends on your travel style and interests.
---
Whether you're interested in outdoor adventures, cultural experiences, or simply soaking up the country's beauty, there's a perfect time to visit this vibrant and fascinating destination.