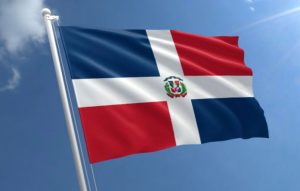 ---
The Dominican Republic, located in the Caribbean, is a popular destination for tourists due to its stunning beaches, clear waters, and rich cultural heritage.
---
But when is the best time to visit?
---
The best time to visit the Dominican Republic is from December to April, during the country's dry season.
---
This is the perfect time to enjoy the beaches, as the weather is sunny and warm, making it ideal for sunbathing, swimming, and other beach activities.
---
Additionally, the dry season is the best time for water sports, such as snorkelling and scuba diving, as visibility is at its best.
---
The rainy season in the Dominican Republic runs from May to November and can bring heavy rain, particularly in the afternoons and evenings.
---
However, this is also when the country is lush and green, making it a great time to explore the interior and go on nature walks.
---
The shoulder season, from November to December, offers a mix of dry and rainy weather, making it an excellent time to visit if you don't mind a bit of rain.
---
The weather during these months is also mild, making it an ideal time to explore the cities and go on cultural tours.
---
In addition to timing your trip around the weather, consider timing your visit around one of the Dominican Republic's many festivals and cultural events.
---
For example, the Festival Presidente de la Música Latina, held in late April, is a celebration of Latin music and is a must-see for anyone visiting the Dominican Republic during that time.
---
In conclusion, the best time to visit the Dominican Republic depends on your travel style and interests.
---
Whether you're interested in beach vacations, cultural experiences, or the lush interior, there's a perfect time to visit this vibrant and fascinating country.