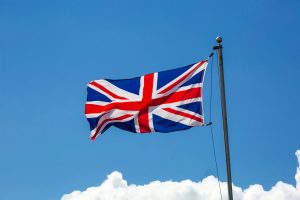 ---
The United Kingdom is a popular tourist destination for its rich history, picturesque landscapes, and diverse culture. But when is the best time to visit?
---
The answer to that question depends on what you're looking to get out of your trip.
---
Spring (March to May) is a great time to visit the UK if you want to see the country's famous gardens and parks blooming.
---
This is also an excellent time to visit historical sites and castles, as they tend to be less crowded than in the summer months.
---
In addition, the weather is mild and comfortable, perfect for sightseeing and outdoor activities.
---
Summer (June to August) is the peak tourist season, and for a good reason.
---
The warm and sunny weather makes it the perfect time to explore the UK's beaches and outdoor attractions.
---
This is also a great time to attend festivals and events, such as the famous Glastonbury Festival and the Royal Ascot horse race.
---
However, it's also the busiest time of the year, so be prepared for crowds and higher prices.
---
Autumn (September to November) is a great time to visit the UK for its colourful foliage and mild weather.
---
It's also an excellent time to visit cities and towns, as the crowds tend to be smaller and the prices lower.
---
This is also a good time for foodies, as the UK's favourite harvest season offers plenty of delicious local produce.
---
Winter (December to February) is the least popular time to visit the UK, but it still has charm.
---
Cities like London, Bath and Edinburgh have beautiful Christmas light displays and markets.
---
Skiing is also possible in Scotland and the north of England. However, be prepared for chilly weather and shorter daylight hours.
---
Overall, the best time to visit the United Kingdom depends on your personal preferences and what you want to get out of your trip.
---
Whether you're a history buff, a beach lover, or a foodie, there's always something to see and do in the UK.
---
So, pack your bags and head to the United Kingdom for an unforgettable experience.
---
Discover your ultimate guide to London: iLoveLondon.com and CoventGarden.com
---
Discover the best of The Lake District with TheLakeDistrict.com.The Lake District, England's largest National Park, has been recognized as a World Heritage Site.
---
Average temperature and precipitation
in the United Kingdom by month:
---
| Month | Temperature (°C) | Precipitation (mm) |
| --- | --- | --- |
| Jan | 4.8 | 72 |
| Feb | 4.9 | 58 |
| Mar | 6.9 | 65 |
| Apr | 9.6 | 54 |
| May | 12.8 | 57 |
| Jun | 15.7 | 60 |
| Jul | 18.2 | 63 |
| Aug | 18.0 | 66 |
| Sept | 15.5 | 72 |
| Oct | 11.5 | 96 |
| Nov | 7.7 | 88 |
| Dec | 5.4 | 79 |
---
Please note that these are just averages and actual weather conditions may vary depending on the specific location within the United Kingdom.
---