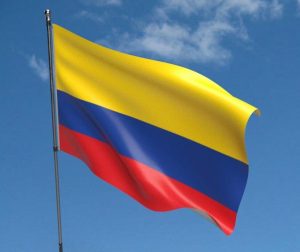 ---
Colombia is a South American country that offers a diverse range of tourist experiences, from exploring vibrant cities to relaxing on stunning beaches.
---
Colombia is a must-visit destination with its rich history, stunning landscapes, and friendly people.
---
But when is the best time to visit?
---
The dry season, which runs from December to March, is the best time to visit Colombia's Caribbean coast and many islands, including San Andrés and Providencia.
---
This is also a great time to visit the coffee region, where you can explore the rolling hills and coffee plantations.
---
In addition, the weather during the dry season is warm and sunny, making it the perfect time to enjoy outdoor activities such as hiking and kayaking.
---
The rainy season in Colombia runs from April to June, but it's also an excellent time to visit if you're interested in exploring the Amazon rainforest.
---
The rain adds to the lush greenery and increases the chances of seeing wildlife.
---
However, be prepared for heavy rain and potential road closures.
---
The shoulder seasons, which run from September to November and July to August, are also good times to visit Colombia.
---
The weather during these months is more temperate and less crowded, making it a great time to explore the cities and go on cultural tours.
---
In addition to timing your trip around the weather, consider timing your visit around one of Colombia's many festivals and cultural events.
---
For example, Barranquilla's Carnival, held in February, is one of the largest carnivals in the world and is a must-see for anyone visiting Colombia at that time.
---
In conclusion, the best time to visit Colombia depends on your travel style and interests.
---
Whether you're interested in beach vacations, cultural experiences, or the rainforest, there's a perfect time to visit this vibrant and fascinating country.