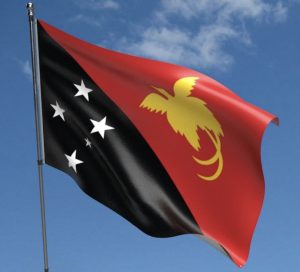 ---
Papua New Guinea is a unique and diverse country located in the southwestern Pacific Ocean, known for its stunning natural beauty, rich culture, and fascinating history.
---
To make the most of your trip, choosing the right time to visit is essential.
---
Here are some things to consider:
---
Weather: Papua New Guinea has a tropical climate, with warm temperatures and high humidity all year round.


---

The best time to visit for comfortable weather is from June to September, when temperatures are a little cooler, and there's less chance of rain.

---

Crowds: The high season for tourism in Papua New Guinea is from June to September, when the weather is at its best, and many tourists are on holiday.


---

This can mean that popular tourist spots and hotels can get very busy.

---

If you're looking to avoid the crowds, consider visiting outside the peak season, from December to March.

---

Festivals and events: Papua New Guinea is home to several festivals and cultural events throughout the year, including the Goroka Show, the Mount Hagen Cultural Show, and the Sing-Sing Festival.


---

If you're interested in experiencing local culture, plan your trip around one of these events.

---

Activities: Papua New Guinea offers a wide range of outdoor activities, including hiking, birdwatching, diving, and snorkelling.


---

The best time to experience these activities will depend on the activity itself.

---

For example, the best time for diving is from May to September, when the water is more transparent and calmer.

---
In conclusion, the best time to visit Papua New Guinea will depend on your personal preferences and interests.
---
Whether you're looking for warm weather, cultural events, or outdoor activities, there's something for everyone in this great Pacific nation.