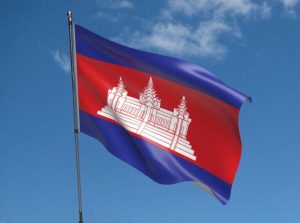 ---
Cambodia is a Southeast Asian country known for its rich cultural heritage, stunning temples, and fascinating history.
---
Whether you're interested in exploring ancient ruins, experiencing local culture, or admiring stunning landscapes, there is something for everyone in Cambodia.
---
Here are some of the best times to visit the country:
---
November to February: This is the dry season in Cambodia and is the best time to visit for those who want to avoid rain and enjoy warm temperatures.


---

This is also popular for outdoor activities such as temple visits and beach trips.

---

March to May: This is the hot season in Cambodia and can be very warm, but it's also the best time to visit for those who want to avoid crowds and enjoy a more peaceful experience.


---

June to October: This is the rainy season in Cambodia, but it's still a great time to visit for those who don't mind a little rain and want to experience the country's lush greenery and stunning waterfalls.


---
No matter what time you visit Cambodia, the country promises to offer a memorable experience.
---
However, before planning your trip, check for travel restrictions due to the ongoing COVID-19 pandemic.