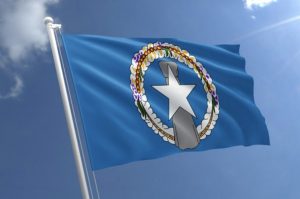 ---
The Northern Mariana Islands are a breathtaking chain of islands located in the western Pacific Ocean, known for their stunning natural beauty, rich history, and unique culture.
---
Choosing the right time to visit is essential to make the most of your trip.
---
Here are some things to consider:
---
Weather: The Northern Mariana Islands have a tropical climate, with warm temperatures and high humidity all year round.


---

The best time to visit for comfortable weather is from November to April, when temperatures are a little cooler, and there's less chance of rain.

---

Crowds: The high season for tourism in the Northern Mariana Islands is from December to March, when the weather is at its best, and many tourists are on holiday.


---

This can mean that popular tourist spots and hotels can get very busy.

---

If you're looking to avoid the crowds, consider visiting outside the peak season, from May to October.

---

Festivals and events: The Northern Mariana Islands are home to several festivals and cultural events throughout the year, including the Saipan Fiesta, the Saipan World Music Festival, and the Saipan International Cultural Arts Festival.


---

If you're interested in experiencing local culture, plan your trip around one of these events.

---

Activities: The Northern Mariana Islands offer a wide range of outdoor activities, including snorkelling, diving, hiking, and fishing.


---

The best time to experience these activities will depend on the activity itself.

---

For example, the best time for diving is from March to June, when the water is warmer, and visibility is better.

---
In conclusion, the best time to visit the Northern Mariana Islands will depend on your personal preferences and interests.
---
Whether you're looking for warm weather, cultural events, or outdoor activities, there's something for everyone in this stunning Pacific paradise.