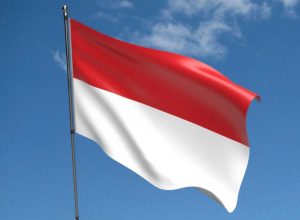 ---
Indonesia is a tropical paradise with abundant, diverse landscapes, exotic wildlife, and vibrant culture.
---
Its equatorial climate makes it a popular destination for travellers all year round.
---
However, the best time to visit Indonesia depends on what you want to see and do during your trip.
---
Here are a few things to consider:
---
Dry season (May to September): This is the best time to visit Indonesia, with warm, sunny weather and little rainfall.


---

It's perfect for exploring the lush forests, beaches, and volcanoes.

---

The rainy season (October to April): While this is the wettest time of year, it's also a special and beautiful time to visit.


---

The rainforests come to life, and the waterfalls and rice paddies are at their most vibrant.

---

Festivals and cultural events: Indonesia is home to many cultural events and festivals, including the Bali Spirit Festival, Java Jazz Festival, and the Bali Arts Festival.


---

If you want to experience the local culture, consider timing your trip with one of these events.

---
Regardless of the time of year you choose, be sure to book your accommodation in advance, as Indonesia is a popular destination, and prices can be high during peak season.
---
In conclusion, the best time to visit Indonesia depends on your personal preferences and travel style.
---
Whether you prefer sunny and adventurous or rainy and cultural, there is something for everyone in this vibrant and exotic country.