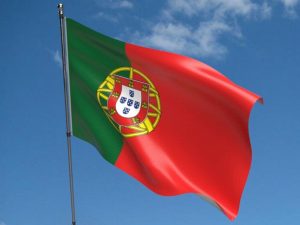 ---
Portugal is a beautiful country that offers visitors a variety of experiences, from its gorgeous beaches and historic cities to its picturesque countryside and vibrant culture.
---
However, to make the most of your visit, choosing the right time of year is essential.
---
The best time to visit Portugal depends on what you hope to experience.
---
If you're looking for warm weather and plenty of sunshine, the summer months of June, July, and August are your best bet.
---
During this time, temperatures can reach as high as 30°C, making it perfect for beach-goers and outdoor activities.
---
The spring (April to June) and autumn (September to November) are great times to visit if you prefer a more temperate climate.
---
The weather is mild, with temperatures ranging from 15°C to 25°C, making it ideal for exploring the country's historic cities and countryside.
---
Additionally, the spring months bring a lush display of wildflowers, while the autumn brings beautiful fall foliage.
---
For a unique cultural experience, consider visiting during one of Portugal's many festivals. Carnival is a popular event, with colourful parades and parties throughout the country.
---
In addition, the country celebrates Saint Anthony's Day in June with traditional feasts and lively street parties in Lisbon and Porto.
---
No matter when you choose to visit, Portugal offers a wealth of experiences and memories.
---
So, pack your bags and see why Portugal is a must-visit destination.