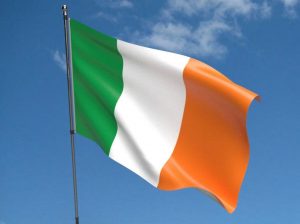 ---
Ireland is known for its rolling green hills, charming villages, and rich cultural heritage.
---
However, the best time to visit Ireland depends on what you want to see and do during your trip.
---
Here are a few things to consider:
---
Summer (June to August): This is the warmest and driest time of year, with mild temperatures and plenty of outdoor activities.


---

It's the best time to visit if you want to enjoy Ireland's stunning coastline, lakes, and forests and participate in activities such as hiking, biking, and swimming.

---

Winter (December to February): While temperatures can be cool, the winter months are a magical time to visit Ireland, with its festive holiday season and cosy cafes.


---

Spring and fall (March to May and September to November): These months offer mild temperatures and fewer crowds.


---

They are ideal for exploring historic cities, quaint villages, and scenic countryside and visiting the many festivals and cultural events.

---
Regardless of the time of year you choose, familiarize yourself with the local customs and traditions, as Ireland is a culturally rich and diverse country with unique social customs.
---
In conclusion, the best time to visit Ireland depends on your personal preferences and travel style.
---
Whether you prefer warm and lively or calm and peaceful, there is something for everyone in this beautiful country.