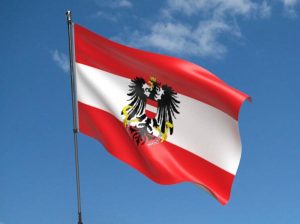 ---
Austria is a country that offers breathtaking landscapes, rich cultural heritage, and plenty of outdoor activities, making it a popular destination for tourists all year round.
---
However, the best time to visit Austria depends on what you want to experience during your trip.
---
Here's a breakdown of the best time to visit Austria based on different activities:
---
Winter sports: Austria is renowned for its ski resorts, making it a popular destination for winter sports enthusiasts. The best time to visit for winter sports is between December and March, when the snow conditions are optimal for skiing and snowboarding.


---

Christmas markets: Austria is famous for its traditional Christmas markets, which take place in various cities from mid-November to Christmas Eve. The needs are a great way to get into the festive spirit and sample local cuisine and crafts.


---

Summer activities: Austria becomes a destination for outdoor enthusiasts during the summer months (June to August). With scenic hiking trails, mountain biking, and water sports available, there's something for everyone.


---

Cultural events: Austria has a rich cultural heritage and hosts several events throughout the year, such as the Salzburg Festival (July to August) and the Vienna Opera Ball (February). If you're interested in cultural events, plan your trip accordingly.


---
No matter what time of year you choose to visit Austria, you'll be greeted with warm hospitality and plenty of opportunities to experience the country's unique blend of natural beauty, cultural heritage, and modern amenities.