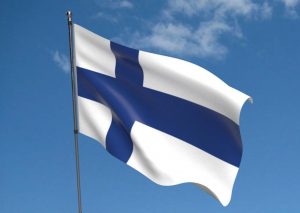 ---
Finland is a country renowned for its scenic beauty and a plethora of outdoor activities for tourists.
---
If you're planning a trip to Finland, here's a guide to help you decide the best time to visit.
---
Winter (December to February) – This is the perfect time to visit if you enjoy winter sports. Finland is renowned for its snow-covered landscapes, and activities such as skiing, snowboarding, and ice fishing are popular.


---

The magical phenomenon of the Northern Lights can also be seen during this time.

---

Summer (June to August) – Summer is the peak tourist season in Finland, and the weather is warm, making it an excellent time for outdoor activities such as hiking, fishing, and camping.


---

The Midnight Sun, where the sun never sets, is a unique experience during this time.

---

Spring (March to May) – The mild weather makes it an excellent time to explore the countryside and nature.


---

The sight of the snow melting and the flora blooming is a treat for nature lovers.

---

Autumn (September to November) – Autumn is a precious time in Finland, with the leaves changing colour, and the weather is still mild.


---

This is an excellent time for scenic drives and trekking in the countryside.

---
In conclusion, the best time to visit Finland depends on what you're looking for.
---
Whether you're looking for winter sports, scenic beauty, or outdoor adventures, Finland has something to offer throughout the year.