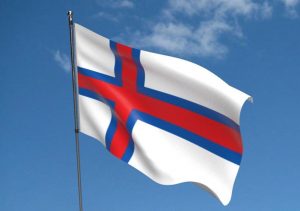 ---
The Faroe Islands, located between Iceland and Norway, offer a unique blend of natural beauty, rich culture, and outdoor adventures.
---
Here's a guide to help you decide the best time to visit this magical archipelago.
---
Summer (June to August) – The weather is warm and sunny, making it an excellent time for outdoor activities such as hiking, fishing, and birdwatching.


---

The Midnight Sun is also a unique experience when the sun never sets.

---

Winter (December to February) – This is the perfect time to visit if you enjoy winter sports. The Faroe Islands offer a unique winter wonderland experience with its snow-covered landscapes, and activities such as skiing, snowboarding, and ice fishing are popular.


---

Spring (March to May) – The weather is mild, and the scenery is breathtaking, making it an excellent time for exploring the countryside and nature.


---

This is also a great time to see the puffins as they return to the Faroe Islands in spring.

---

Autumn (September to November) – Autumn is a precious time in the Faroe Islands, with the leaves changing colour and the weather still mild.


---

This is an excellent time for scenic drives, trekking in the countryside, and visiting quaint villages.

---
In conclusion, the best time to visit the Faroe Islands depends on your desire.
---
Whether you're looking for outdoor adventures, scenic beauty, or unique cultural experiences, the Faroe Islands have something to offer throughout the year.