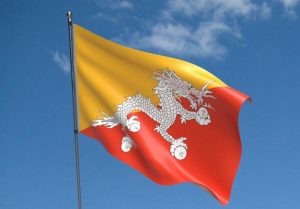 ---
Bhutan, also known as the Land of the Thunder Dragon, is a small, landlocked country in the Eastern Himalayas.
---
It is known for its stunning natural beauty, rich cultural heritage, and unique approach to happiness and well-being.
---
But when is the best time to visit this unique and magical kingdom?
---
The best time to visit Bhutan largely depends on the type of experience you are seeking.
---
The spring season, from March to May, is a popular time to visit with clear skies, warm temperatures, and stunning blooms of rhododendrons and other wildflowers, making it ideal for outdoor activities such as trekking, hiking, and exploring the cultural heritage sites.
---
The monsoon season, from June to September, is not the best time to visit Bhutan due to heavy rainfall and road closures.
---
Still, it's an excellent time to experience the country's lush greenery and stunning waterfalls.
---
The autumn season, from September to November, is also a popular time to visit, with clear skies, warm temperatures, and the renowned Thimphu Tsechu Festival, a celebration of Bhutanese culture and tradition in the capital city of Thimphu.
---
The winter season, from December to February, is an excellent time to visit if you're looking for a more laid-back experience and enjoy the scenic beauty of the snow-capped mountains.
---
No matter when you choose to visit, you will be welcomed by the friendly locals and treated to a truly authentic experience.
---
So, whether you're looking for adventure, relaxation, or cultural immersion, Bhutan has something for everyone.
---
So, plan your trip accordingly and get ready to discover one of the world's most unique and magical destinations.