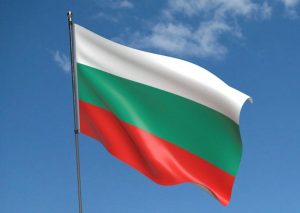 ---
Bulgaria is located in Southeastern Europe, known for its stunning natural beauty, rich cultural heritage, and affordable prices.
---
The best time to visit Bulgaria depends on what you want to see and do during your trip.
---
Here are a few things to consider:
---
Summer (June to August): This is the warmest and driest time of year, with hot temperatures and plenty of outdoor activities.


---

It's the best time to visit if you want to enjoy Bulgaria's stunning beaches, lakes, and mountains and participate in sunbathing, swimming, and hiking.

---

Winter (December to February): This is the coolest and wettest time of year, with mild temperatures and occasional snow.


---

It's the best time to visit if you want to experience the country's rich cultural heritage and see its many festivals and cultural events, including the famous ski resorts.

---

Spring and fall (March to May and September to November): These months offer mild temperatures and fewer crowds. They are ideal for exploring historic cities, quaint villages, and scenic countryside, as well as for visiting the many cultural sites and monuments, including the Rila Monastery, the Thracian tombs, and the ancient city of Plovdiv.


---
Regardless of the time of year you choose, be prepared for affordable prices, as Bulgaria is one of the more budget-friendly countries in Europe.
---
In conclusion, the best time to visit Bulgaria depends on your personal preferences and travel style.
---
Whether you prefer warm and lively or calm and peaceful, there is something for everyone in this diverse and beautiful country.