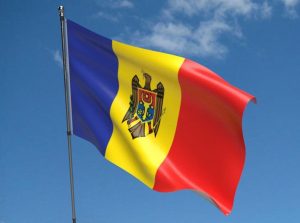 ---
Moldova is a charming country in Eastern Europe that boasts a rich cultural heritage, stunning landscapes, and delicious cuisine.
---
So whether you're interested in history, nature, or gastronomy, there is something for everyone in Moldova.
---
But when is the best time to visit this hidden gem?
---
The summer months of June to August are the most popular time to visit Moldova.
---
During this time, the weather is warm and sunny, making it the perfect time to explore the country's outdoor attractions, such as the stunning Orheiul Vechi caves and the Codru Nature Reserve rolling hills.
---
Fall, from September to November, is also a great time to visit Moldova.
---
The cooler weather during this time makes it more comfortable to explore the country's many historic sites, such as the medieval fortress in Soroca, the beautiful churches in Chisinau, and the stunning painted monasteries in Bucovina.
---
The fall colours also make for some breathtaking landscapes during this time.
---
If you're interested in experiencing Moldova's famous wine culture, the best time to visit is during the harvest season in September and October.
---
During this time, you can participate in the annual wine festivals, taste fresh, new vintage wines, and learn about the country's long winemaking tradition.
---
In conclusion, the best time to visit Moldova depends on your interests.
---
Summer is ideal for outdoor adventures, fall is great for cultural experiences and scenic landscapes, and the harvest season is perfect for wine lovers.
---
However, no matter when you choose to visit, Moldova is a destination that promises to charm and captivate you with its beauty and rich cultural heritage.