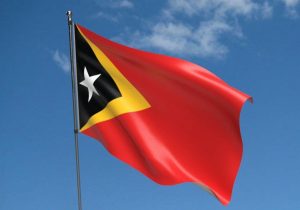 ---
East Timor, also known as Timor-Leste, is a small country located in Southeast Asia known for its pristine beaches, lush jungles, and unique cultural heritage.
---
But when is the best time to visit this hidden gem?
---
The best time to visit East Timor depends on the type of experience you are seeking.
---
The dry season is the most popular time to visit from May to November.
---
It offers clear skies, low humidity, and warm temperatures, making it ideal for beach activities, exploring historic sites and trekking through the lush forests.
---
The rainy season is an excellent time to visit from December to April if you want to experience East Timor's lush greenery and stunning waterfalls.
---
This is also a low season for tourists, so it's a great time to get off the beaten path and explore the country's more remote areas.
---
No matter when you choose to visit, you will be welcomed by the friendly locals and treated to a truly authentic experience.
---
So, whether you're looking for adventure, relaxation, or cultural immersion, East Timor has something for everyone.
---
So, plan your trip accordingly and get ready to discover one of Southeast Asia's best-kept secrets.